Maisha Packaging Company Limited is a member of the Devki Group Of Companies established in 2014. We manufacture high quality Woven Polypropylene (WPP) bags that are ideal for automated filling and packing. These act as better substitute to the paper bags with their strong and durable properties. We manufacture a variety of bags including Bottom Block Cement Bags, Granite & Marble Bags, Fertilizer Bags, Mineral Bags, Nails Bag, Tile Adhesive Bags and all kinds of AGRO Bags.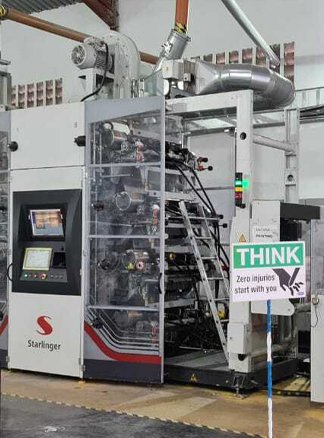 The machinery in our facilities are fully automatic Starlinger Machinery from Austria, which is currently the best in the world. We manufacture 100% customized PP Valve Sack with any customized size, colour, GSM. They consist of UV Protection from 200 to 1600 hours, also being high strength with increased tear resistance. Our WPP Bags are economical, recyclable, and reusable and contain a valve for easy filling with each being hermetically sealed so cannot be tempered with.
At Maisha Packaging, quality control is extremely important to us to ensure our customer's needs are always met to the highest of standards.